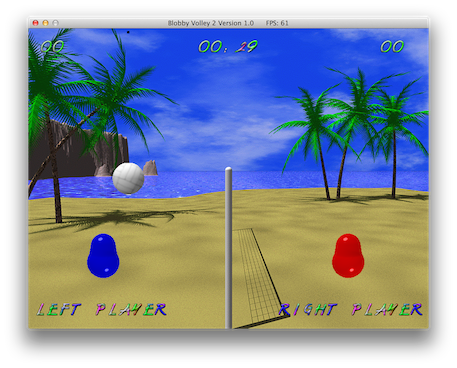 For quite a while I felt like I missed out while my colleagues were competing in a fun little game called Blobby Volley 2. While the game itself is actually open source software, I wasn't able to find any build for OS X. So I took the Linux version of the source code and ported it over to OS X. In addition I've also come up with an icon of higher resolution since the default one wasn't up to par.
Source code on github: https://github.com/EliasOenal/blobby
PS:
You get around the Apple Gatekeeper warning by right-clicking "Blobby Volley 2" and selecting "Open".